When you find yourself in a new city, state, and especially a new country, where you don't know anyone, it's difficult and sometimes a bit daunting trying to find the business or other assistance that you're looking for. We know all too well this dilemma and so we're adding our picks of businesses that you can turn to for assistance in their respective field of endeavor. The people behind these businesses are the best of the best.
There are so many great people in Merida but occasionally, you meet a person or a business that stands out above the others in honesty, professionalism, friendliness, and just so many great qualities! This page lists those we've run across either by personal experience or by suggestions from our readers. The list starts now:

Santiago Lopez, chauffeur extrordinaire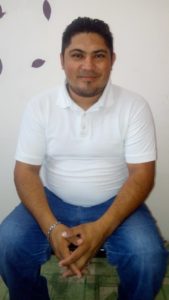 Santiago is a family man and is perhaps one of the friendliest, honest taxi drivers in Merida! He's also one of the safest driver's that you will find in the city! He's fluent in English, is totally professional, knows the city as well as where to find what you're looking for in the event that you aren't quite sure yourself! Whether you're looking for a doctor, a specific location, or for advice, this is the man that you need to see! Another great thing about Santiago's service is that you can make appointments for specific times, dates, locations, etc. His number and schedule are below and if you have any questions, contact him. He will happily answer any questions that you have!
"I've been driving taxi in Merida for 10 years! I would like to say that I offer my services within the city and in the state: as well as whatever location that you're looking for, I also am very familiar with the archeological areas, beaches, and the magical towns of Yucatan! My waiting services are at very attractive rates and I'm looking to serve you!"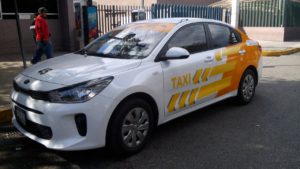 Santiago's schedule is: from Monday through Saturday from 6am until 2pm, and from 5pm until 10pm on Sunday. You can reach him at +521 999 970 9514 either by cellular or Whatsapp. (I suggest Whatsapp because you don't have to use your phone's minutes!)
There's a saying that goes: it's better to have something and not need it than to need something and not have it!
This is especially true of attorneys! When you're in a new country it's sometimes very comforting to know that you have someone that you can trust to be there for you in the event that you are ever in need. Our pick for the best, most honest, most professional, (and simply the most awesome) attorney is Alexis Martha Cepeda Duarte!
Alexis is a litigating attorney, expert in civil, family, criminal, and mercantile law, expert in the creation of LLCs and INCs, and an interpretor/translator for the English language. Check out her website at  www.yucatanwantsyou.org !
Alexis is straight-forward, very honest, very open, and I really wouldn't want to be on her opposition in a litigation! Check out her site, send her an email, and get to know her BEFORE you urgently need her!