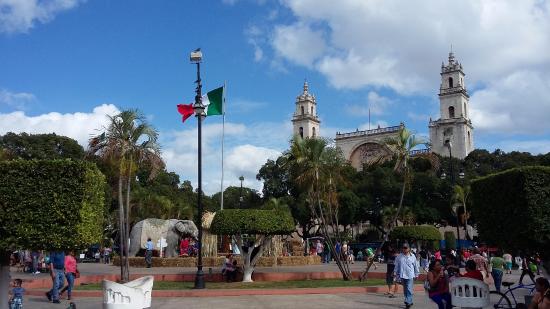 This is paradise!  And after you've been here a little while, just like others, you'll agree!  And there are so many cool and exciting things to do, to see, and to experience in Merida and the surrounding areas and we're going to try to share with you the experiences we've had while exploring this amazing place!
Our website is a bit different from others in many ways:
if we don't like something then we simply won't promote it!
Our site is admittedly NOT the corner on the market of information! Instead, we prefer to share the sites of other agencies and people who have the information that we might not have.
And, we go in-depth to make sure that what we share with our readers is honesty!
So, you can follow the links below, or in the menu just click on the place or the information that you want to experience!  Yes, it's that easy!  So, let's get started!
Still, while we want to keep you coming back to our site, we'll be the first to tell you that we haven't cornered the market on information and goings-on in Yucatan (although we're trying!)  To that extent, we're not to proud or greedy to not send you to some really useful websites who can really help you when we cannot!  So enjoy what we have to offer but remember that we want you to have a full, amazing experience in Merida and Yucatan, and there is so much to see and do here there isn't just one site on the internet that can actually offer you a comprehensive knowledge base!
And a quick note:  we're going through a bit of updating here so if you don't find what you need on our site, be patient, have a glass if iced tea, relax, and check with us later!