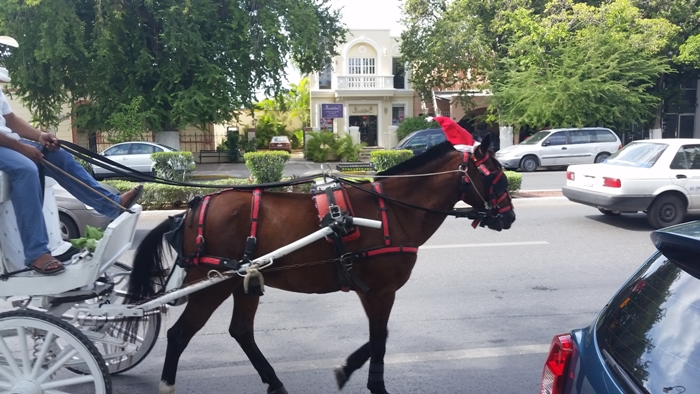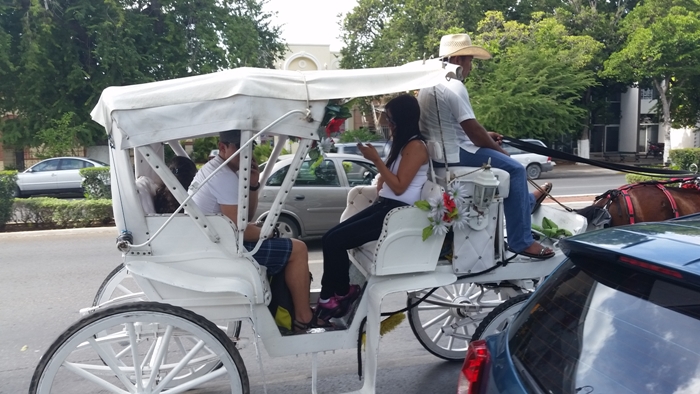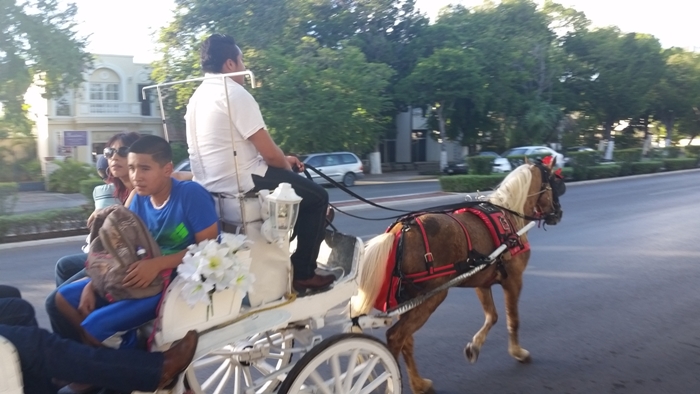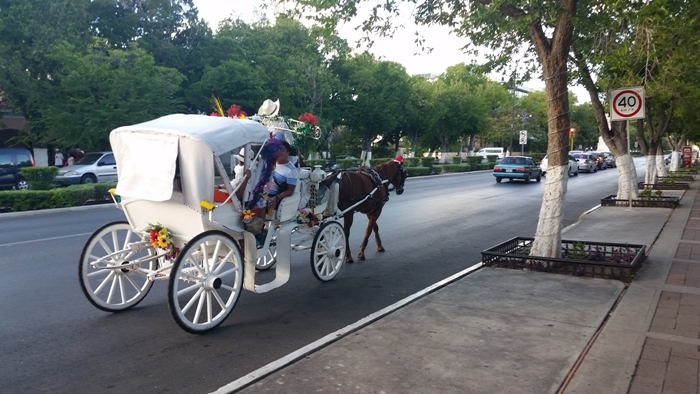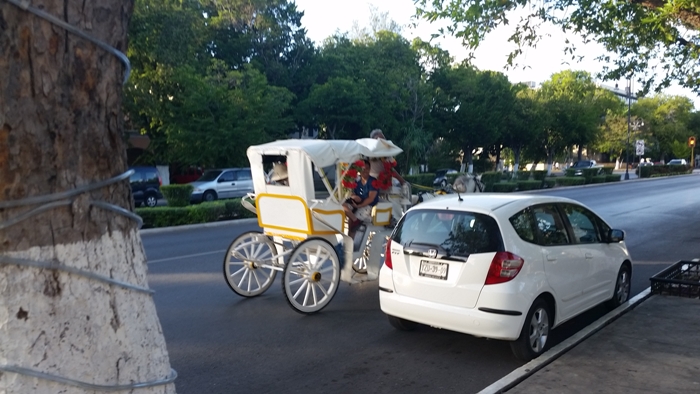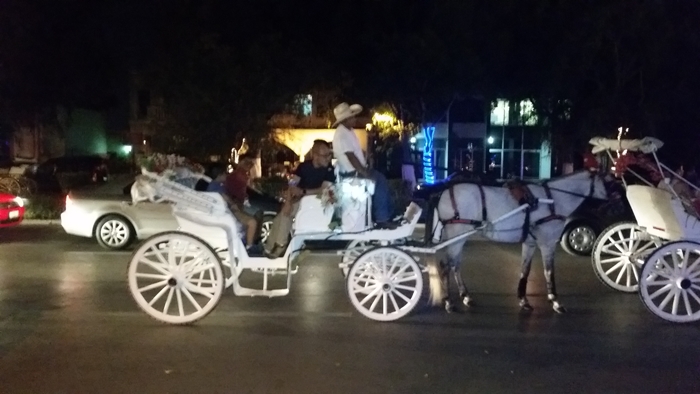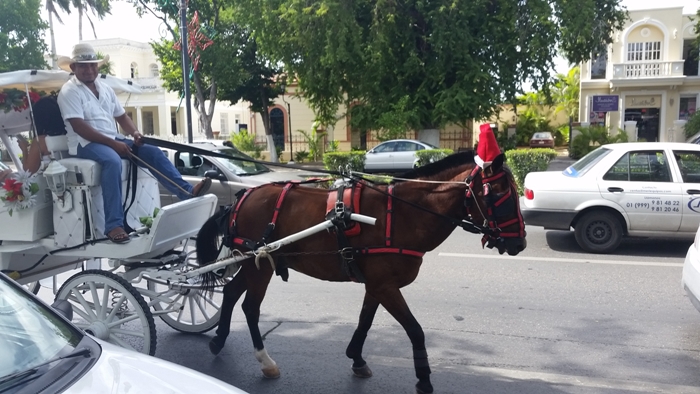 The horse-drawn carriages, known as calesas, were an original form of private urban transport starting in 1868. There have been various models over the years, and today we have the popular and practical "Victoria" model, with seating for 4 and facing each other to make it easy to chat along the way. They have retractable or removable tops, offering protection from sudden showers and nighttime views of the stars. In 1960 the carriages began offering tours to the public.
Starting in about 1869, the carriages drawn by horses, "Calesas", were the original transportation between destinations of the countryside. Because they were the most available transportation, and the easiest, many people rode them and seated in the Victorian models, people rode facing each other so they could chat along the way.  Of course, this made gossip (chismis) much easier to pass along!  And of course, the driver was the all-attentive eavesdropper and was able to overhear the goings-on of his passengers! Also, the driver carried many people and so, accordingly, her was able to glean many interesting, vital, and even valuable tidbits of information along the way.
The driver was urged to pass on his information by savvy riders, share his gossip and his news, and pretty much came to be known (although not publicly) as the person who could either give you just gossip, the news, or at least a good story along the way! And it pretty much still is the same today!
Today, however, the buggies are still adorned with colorful flower arrays (sometimes) or other such makeup, and occasionally you might even see a horse sporting a hat or an umbrella (as in the slide show above). In any case, the buggies carry the tourists
The calesas' route usually begins in the Plaza Grande and goes past Hidalgo, Santa Lucía and Santa Ana parks. They then turn around and head back south at the Monumento a la Patria, one of the most iconic symbols of Mérida and is also one of the most photographed monuments in Mexico! The rides last about 45 minutes or so, costs around 350 pesos (about 18.00 usd) and is pretty much a tradition for new tourists to take a ride on the colorful buggies.
The calesaro (driver) might not speak English in some cases, but just to ride along and enjoy the sights and the sounds on the tour is simply enchanting, especially after dark! But don't take our word for it, check it out for yourself and after your smile starts to dim…. oh wait! That won't happen!
Be sure to tell all of your friends and family back home about the ride, take a lot of pictures and wave to all of the passersbys on the street! Tell us about your experience, and if you send some pics to us there is a strong possibility that you'll see them here!
Enjoy!